By Dr David Bates, Director of Politics and International Relations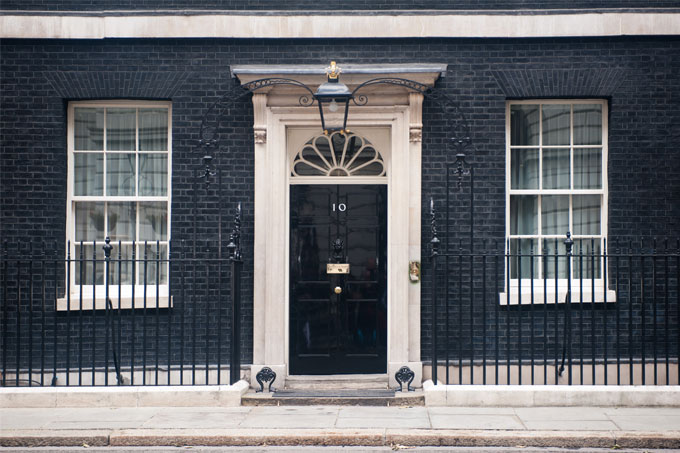 One cannot blame the son for the moral crimes of the father – but David Cameron is no ordinary son, and his father no ordinary father. For Cameron is the Prime Minister of a government so focused on its austerity agenda that a man so far to the right of the Conservative Party as Iain Duncan Smith ('IDS') claimed that the Budget of 16 March 2016 was a step too far! (We might of course speculate about the real reasons for IDS's departure, though I would gamble that the Brexit debate has something to do with it.) 
And David Cameron's late father – Ian Donald Cameron – already independently wealthy owing to his aristocratic heritage, worked for most of his life in the financial sector. Indeed, as we all now know, in 1982 Ian Donald Cameron was involved – inter alia – in setting up the Panama based Blairmore Holdings Inc. (named after his ancestral home in Aberdeenshire). The Panama Papers show that Blairmore holdings controlled a complex network of offshore funds which, it is alleged, enabled him to avoid paying tax in the UK for over 30 years.
The Prime Minister of course claimed that we are 'all in it together'; hence the prevention of tax evasion became a key focus of his government. Tax evasion must be differentiated from tax avoidance. Tax evasion is illegal. Tax avoidance, however, is a greyer area. Companies deploy the services of expensive lawyers in order to advise them of ways to 'minimise' their 'tax liabilities'. Tax avoidance may be legal, but this in no way implies that it is ethical.
Since becoming Prime Minister in 2010, David Cameron has spoken a great deal about the need to close 'tax loopholes'. At a Downing Street meeting in 2013, the Prime Minister said:
"Let's be clear about why this tax issue matters. I mean, if companies don't properly pay their taxes, and individuals don't properly pay their taxes, we all suffer as a result. So it's important we do get our own house in order."
A tougher policy on tax evasion was supposedly the partner policy to the cuts in benefits. Yet the perception must be that the government is not as enthusiastic about this as it is about removing tax credits and throwing long-standing tenants out of their social housing because they have too many bedrooms.
It is worth noting that in an interview the year before becoming Prime Minister, David Cameron was asked how many houses he had. He answered as follows:  "I own a house in North Kensington which you've been to [speaking to journalist] and my house in the constituency in Oxfordshire and that is, as far as I know, all I have."  He also said that his wife in the past had a timeshare in Devon. When asked if he had a fourth house, he said: "I don't think so – not that I can think of."
And it appears now that Cameron's responses to whether he benefited from the off-shore arrangements made by his father were at best opaque. As the front page of the Guardian on the 8th April, 2016 states: 'After three days and four partial denials PM says he did have shares in his father's Panama investment fund'. How much did he actually benefit? Displaying what must appear to be a remarkable sense of his entitlement, the Prime Minister is quoted on Friday as saying:
"Of course I did own stocks and shares in the past – quite naturally because my father was a stockbroker. I sold them in 2010, because I was going to become prime minister I didn't want anyone to say you have… vested interests. Samantha and I had a joint account. We owned 5,000 units in Blairmore, which we sold. That was worth £30,000".
Mr Cameron has now moved to publish his tax returns, at least those since 2010. It looks as though the Chancellor George Osborne will do the same. Perhaps they should go even further. For a Prime Minister and his Chancellor, tax cannot be a private matter. It ought not to be so for MPs either. Let's scrutinise all their tax returns. Let's look not only at if they evaded tax, but also at whether they attempted to avoid making a fair contribution to financing public goods.
It was only on Tuesday last week that the Prime Minister of Iceland, Sigmundur Davíð Gunnlaugsson, was forced to resign as a result of widespread public protest and the threat of a no-confidence vote by the Icelandic Parliament. The revolt was initiated by the Pirate Party, a rising force in Icelandic politics. As with David Cameron, this crisis resulted from information in the Panama Papers. Edward Snowden has stated that it will be 'up to the British people' if David Cameron is forced to do the same thing. I doubt our parliament will be as efficacious as the Icelandic one. But perhaps 'people power' in Britain will follow the example of Iceland's courageous citizens.
A shorter version of this post was originally published in the CCCU Expert Comment blog.